Michael Hamerly
LPC, CAC II, Chaplain
(720) 491-1999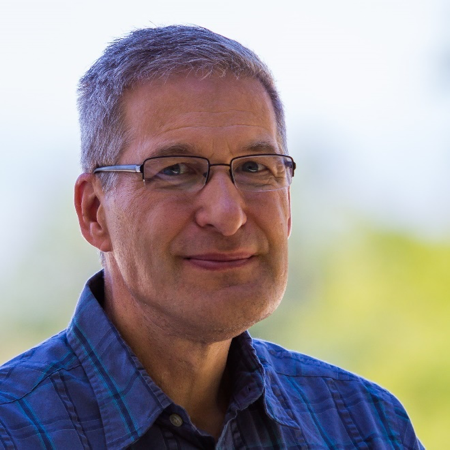 ***Not currently taking new clients*** I specialize in couples counseling, marriage counseling and men's issues. FOR COUPLES, I help you use your existing strengths in a process involving Calming, Listening, Healing and Problem-Solving. This work invokes deep wounds underneath the repeated, painful conflict. Healing those wounds is the victory you need. FOR MEN, whether your struggle is relational, depression, anxiety, work-related or another, I will understand. We can discover the repeating cycle and interrupt it with new habits, thoughts, behaviors, faith and\or relationships. I have been married 35 years, with 4 grown children. I have had 3 careers including USAF pilot, software development executive and now therapist and chaplain. I believe I can help you.
Couples Counseling and Marriage Counseling
Can you find yourself in any of these questions: How can we engage root issues of our conflicts? How can be move past emotional storms? Is it possible to listen to each other—not just our words but our feelings? How can my partner and I be a team in the raising kids? How can I know and feel my partner has my back? You are not alone if you experience the Same Old Stuff (SOS) again and again. In therapy you will learn to understand the cycle, then break it by slowing down, listening and having compassion for each other. This requires emotional risk-taking, but I help you tip toe to that cliff, only to find out it is a bridge to your partner. These connections enable the healing of deep wounds. Both hurting partners gain a new experience of the self and other, through vulnerability, compassion and being known. My interventions are "evidence-based" meaning they have been thoroughly tested in actual clinical settings and found to work. But my presence is "heart-based" meaning you are emotionally safe during this journey of growth that might feel scary. Let my help you move from SOS to healing. For more detailed information, call me at 720-491-1999 or access my Couples Counseling page at:  https://www.michaelhamerly.com/couples.
Men's Issues
Chances are excellent that no matter what problems you face as a man, I have also faced, in one form or another. You may have discovered that solutions of hunkering down, grinding it out and solving it by yourself in order to save face, may save short term embarrassment but always results in an inevitable crash involving more pain and shame. Let's apply my life experience and clinical training to your situation to understand the repeated cycles that afflict you. From that vantage, solutions are more evident. The main idea is that intentional interventions early in the cycle may involve pain, but it is a lot less pain than waiting for the crash to happen. I call this Pain Management. Here are some of the problems I have helped men to navigate: serious relational difficulties, substance abuse, substance abuse in the family, sexual addictions, depression, anxiety, business-related problems and crises of faith. I listen intently to understand you deeply and reflect the themes of your life and your desire solution. Using your strengths, I help you make quick progress. Your values are my guiding star, whether they come from your faith, your culture, your family, your profession or wherever. I help you reconnect to what you value the most. For some men this leads to couples counseling and\or family therapy work. While that is not for every man, this can be a powerful place for healing and even fun! Let me put my life of experience and my clinical experience to work for you. For more information, call me at 720-491-1999.
Faith-Based Work
As a chaplain I am specifically trained to work with people of all faiths or no faith at all. If you desire counseling built of Biblical values, then we can meet in that place. What this would look like depends a lot on how you experience and do your own faith. If you value prayer, scriptures or Biblical application, I can integrate this into our work. It feels seamless and natural because our faith is a natural part of who we are. If you need this, let me know and then let's make your faith a part of your important work. For more information, call me at 720-491-1999.
Educational Background / Experience
MA, Clinical Mental Health Counseling, Denver Seminary, 2015 (CACREP Accredited)
2-year, Post-graduate Certificate, Denver Family Institute, Marriage and Family Therapy, 2016
Family Therapist and Substance Abuse Counselor, Denver Family Therapy Center, 2015 – Present
Chaplain, Denver Hospice, 2012, Colorado School of Trades, 2015
Multimedia Developer, Instructional Technologist, Director of Software Engineering, 1992 – 2015
United States Air Force, Officer and Pilot, 1982 – 1992
BS, Electrical Engineering, University of Notre Dame, 1979
Expertise, Interests, Specialties
Teletherapy - sessions will be done remotely by video or call
Adolescents
Anxiety
Chaplaincy
Couples/Marriage Therapy
Depression
Drug and Alcohol Issues
Existential (Purpose)
Faith Issues
Family Therapy
Grief and Loss
Substance Abuse
Trauma
Other Info:
You can contact me to schedule appointments on my private business line at 720-491-1999.